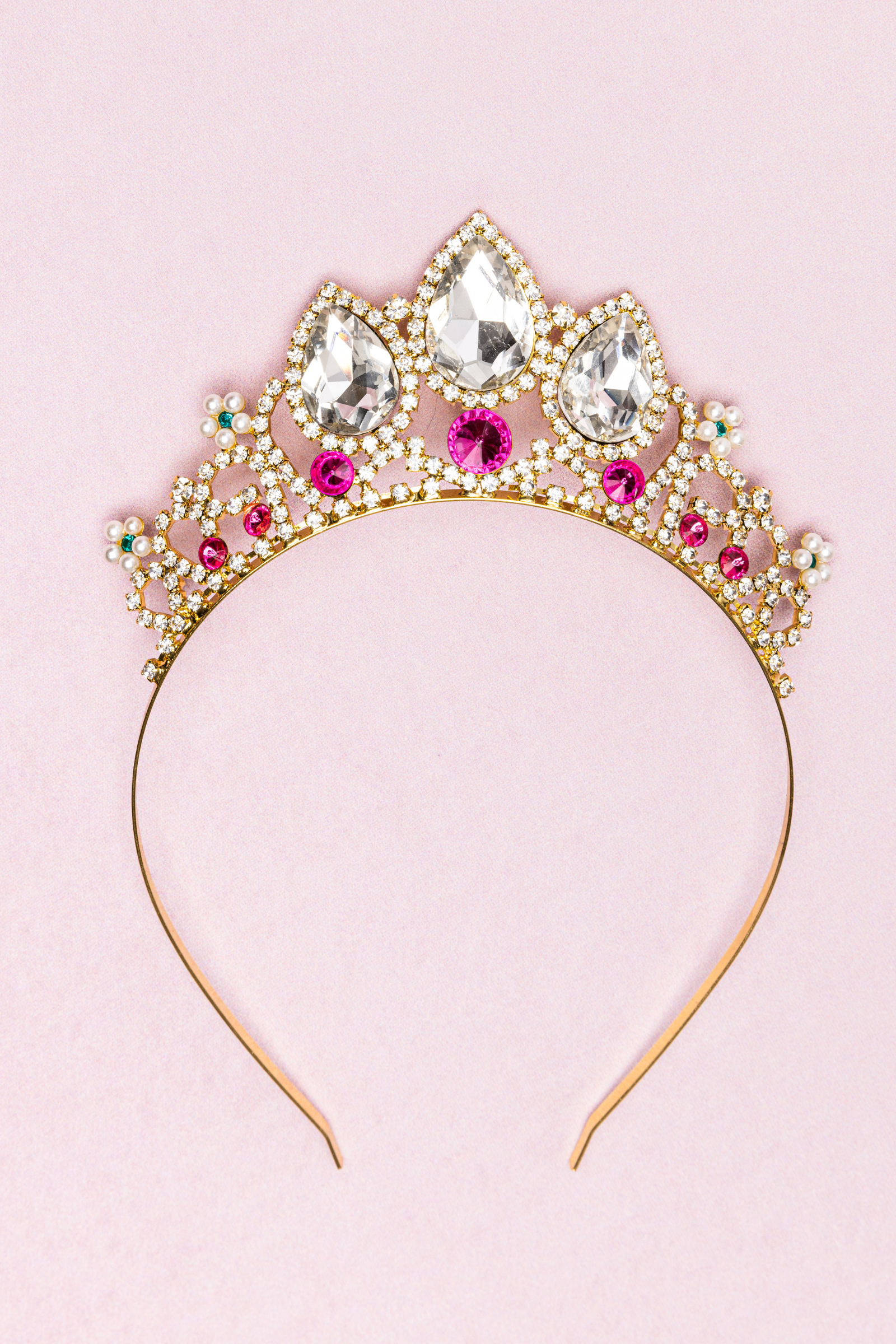 Boutique Princess Jewel Tiara
Introducing the dazzling Princess Jewel Tiara, a mesmerizing crown fit for royalty. This exquisite accessory exudes elegance, grace, and enchantment, allowing you to embrace your inner princess and make a statement wherever you go.
Crafted with meticulous attention to detail, the Princess Jewel Tiara stands tall & showcases a stunning array of sparkling gemstones that are sure to capture hearts and turn heads. Adorned with radiant crystals, delicate pearls, and shimmering rhinestones, this tiara glistens and shimmers with every movement, casting a spellbinding aura around you.
Keep away from fire and Small Parts.
Batteries not required.
Recommended Age: 3+ years
Only $4.99 to
Add a Wooden Hanger
Keep all of your outfits in check with our new Wooden Hangers! Made for children's clothing, this sturdy hanger is perfect for keeping your costumes neat and tidy.
Having Trouble Deciding?
Try an E-Gift Card!
Give your little one an e-gift card and let them browse our website to choose their next pretend-play adventure!