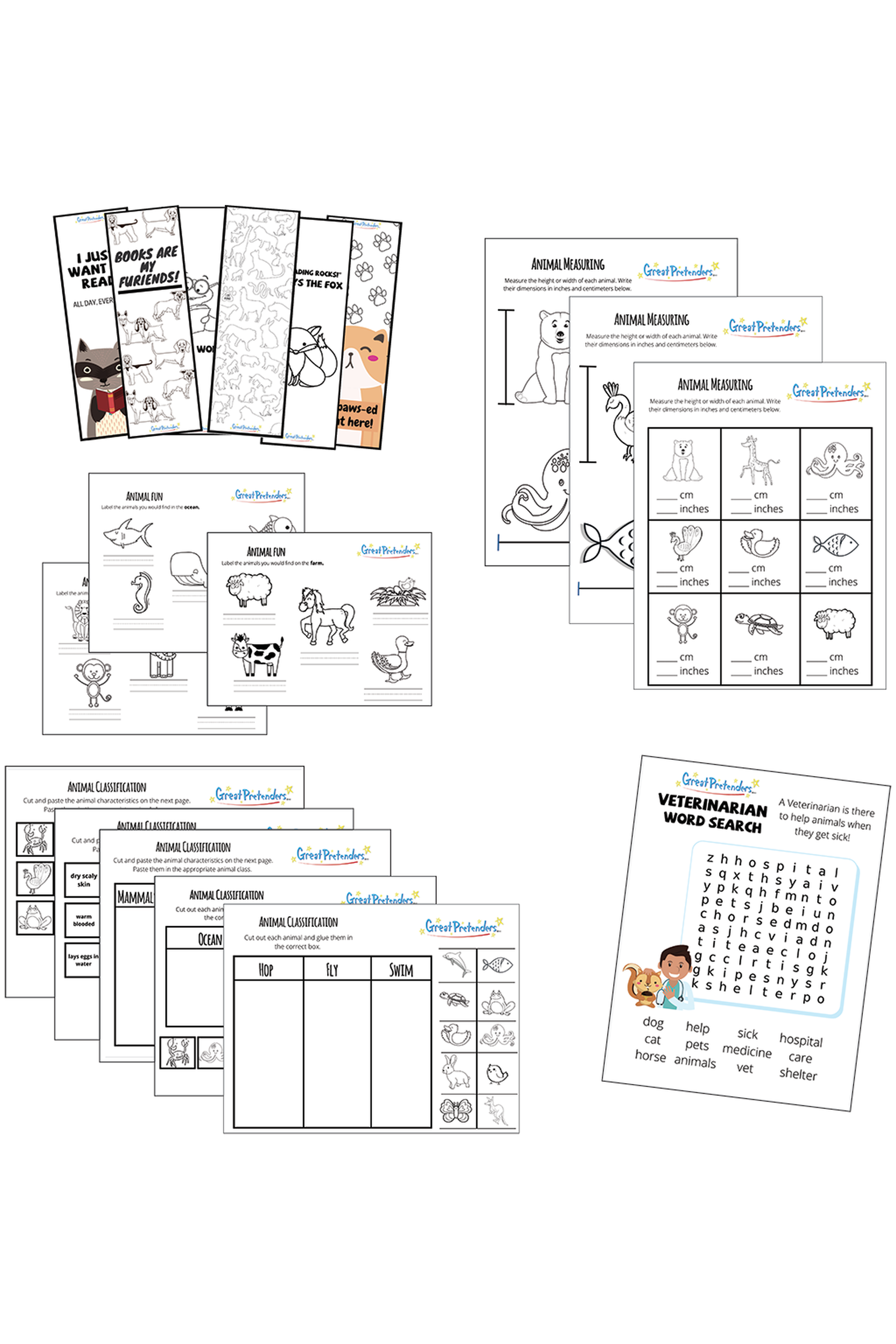 Animal Themed Learning Materials
A great way to incorporate play with learning, is to find topics that your children are interested in and plan their learning around exploring those topics! Our animal themed learning materials are a great way to marry our Veterinarian Costume with an opportunity to learn! This package includes animal and Veterinarian Math and English lessons, designed for grades K-2.
Don't forget to check out our Pretend Play Printables to help transform your bedroom into your very own Veterinarian's office!
Accessing the content is easy. Press the "add to cart" tab and continue with the checkout process, and the FREE content will be directly emailed to you. Please email us at marketing@creative-edu.com if you have trouble accessing this content. If you have trouble accessing these downloads, please email us at weborders@creative-edu.com and we will be happy to assist you!
Only $4.99 to
Add a Wooden Hanger
Keep all of your outfits in check with our new Wooden Hangers! Made for children's clothing, this sturdy hanger is perfect for keeping your costumes neat and tidy.
Having Trouble Deciding?
Try an E-Gift Card!
Give your little one an e-gift card and let them browse our website to choose their next pretend-play adventure!